Seasonal Organic facials
All of our facial products are handmade with organic and wildcrafted ingredients by our esthetician. These organic products are adjusted as the seasons change to ensure your skin is receiving proper care. Our seasonal facials include cleansing, exfoliating, steam, scalp massage, extractions, masque, facial massage, hand and arm massage, and a finishing touch of refreshing rosewater.
Sun-sational
Give your skin a break from the sun. Exfoliate, hydrate, and protect with skin invigorating products in this facial. The ingredients in every product have antioxidant capabilities that help reduce hyperpigmentation caused by the sun. Antioxidants help by reducing free radical damage which is linked to skin aging. Photodamage tends to surface years after the damage has been done. So get ahead of the game. Even out your skin tone, replenish the lacking nutrients, brighten a dull complexion, and slow down the aging process! The summer series has been designed to fit any skin type.
Healing Euphoria Facial
This facial is pure bliss! It includes everything the seasonal facial has plus a hot oil scalp massage, an extra masque, hand and foot hydration treatment, and reiki.
| | |
| --- | --- |
| Single session (60 minutes) | $115 |
| Series of 4 sessions (60 minutes per session) | $399 |
This is a great introduction to a facial. If you're looking for a quick skin pick me up, this is the option for you! Facial massages get the blood circulating which plumps the skin and slows down the process of aging. It also relieves tension. It's amazing how much tension we hold in our face. Rarely do we ever realize it and it's important to release the stress. The more we scrunch our faces the faster we get those fine lines! However, be proud of the smile lines! The mini facial does not include extractions, masque, and hand and arm massage. However, add-on's are available upon request.
| | |
| --- | --- |
| Single session (30 minutes) | $65 |
| Series of 4 sessions (30 minutes per session) | $239 |
| Add on services | $15 for the 1st and $10 for each additional |
It's easy to neglect this area of our bodies as it's difficult to reach and clean thoroughly after we sweat, wear tight clothing, etc. Since our skin is thick and pores are abundant in this area it makes it very easy for the skin to become congested which is why a back facial is in order every once in awhile! The same protocol and products that are used in the seasonal organic facial are used on the back as well.
*Hand and arm massage not included
This is a great option for those who don't know what they need for their skin care regimen or what facials are best suited for their skin. Dietary recommendations for specific skin conditions can be discussed as well as Fox & Spirit products that are made specifically for you. Our esthetician will assess the needs of your skin and address them for further treatment suggestions.
| | |
| --- | --- |
| Single session (30 minutes) | $25 |
Light Therapy Treatment Facial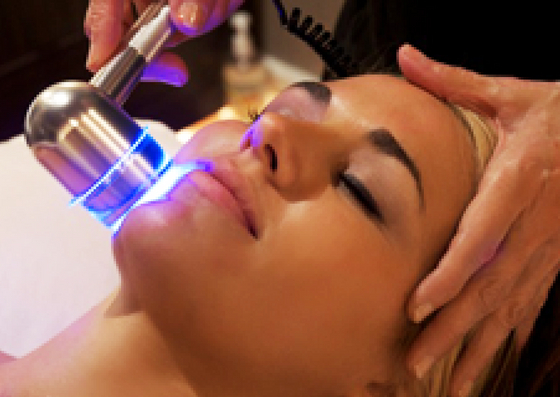 This treatment starts with a deep pore cleanse with warm towels and steam followed by extractions, a cooling masque, pressure point therapy, and hydrating oils. Light therapy is performed while the oils nutrients absorb into the skin. This treatment calms inflammation, heals scarring, evens skin tone, stimulates collagen and cell turnover for vibrant and healthy skin.
**This facial is suggested for blemish prone, sensitive skin, and aging skin.
| | |
| --- | --- |
| 45 minute session | $130 |
| Series of 4 sessions | $500 |
| Series of 8 sessions | $960 |
Lymphatic Facial Rejuvenation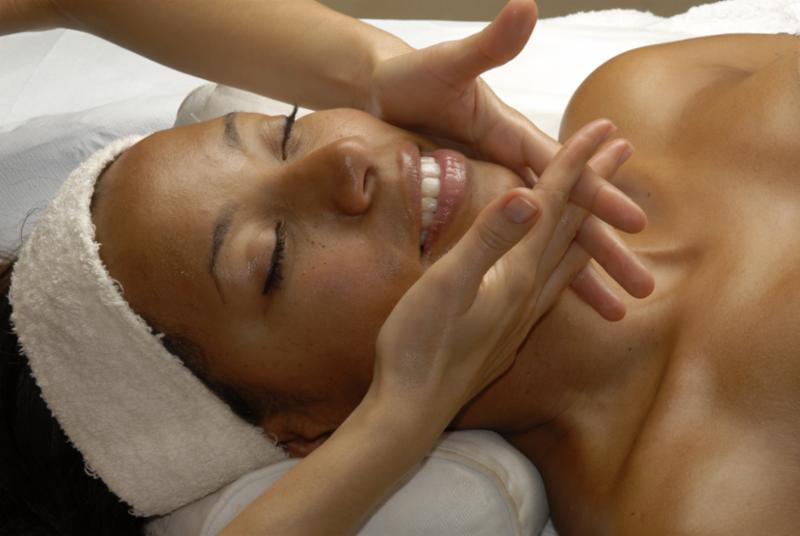 De-stress and nourish your skin with our organic therapeutic facial.
The treatment includes an aromatherapy hot towel steam with custom essential oils, lymphatic drainage massage to stimulate your circulation, reduce puffiness, dark circles and wrinkles, sinus congestion and headaches, a soothing organic face mask, and botanical facial spray to send you home relaxed and rejuvenated.
| | |
| --- | --- |
| Single session (60 minutes) | $95 |
| Series of 4 sessions (60 minutes per session) | $365 |
Customized Organic Facial
This facial package includes an initial skin analysis and consultation to determine a series of 4 or 6 treatments structured specifically for your skin. Upon the first treatment, you will receive three Fox & Spirit organic and handmade products by our esthetician to use at home to enhance your treatment plan.
*Recommended for a result based treatment plan
*Only offered in series of 4 or 6
| | |
| --- | --- |
| Series of 4 sessions (60 minutes per session) | $490 |
| Series of 6 sessions (60 minutes per session) | $690 |
Add-ons for $15
Hand and arm massage 5 min.
Hot oil scalp 5 min.
Extractions 10 min.
Seasonal masque 10 min ($10 for first-time facial customers, otherwise $15)
Facial acupressure 10 min. Relieves headaches and sinus pressure, energy balance, improves circulation, removal of toxins, natural skin plumper.
Light Therapy 10 minutes
**Add-on to any facial service to enhance skin clarity, pore refinement, reduce acne, anti-aging, and sun damage.
First Appointment with us?
Please fill the intake form before your appointment
Ready to find out more!
Book an appointment with us today