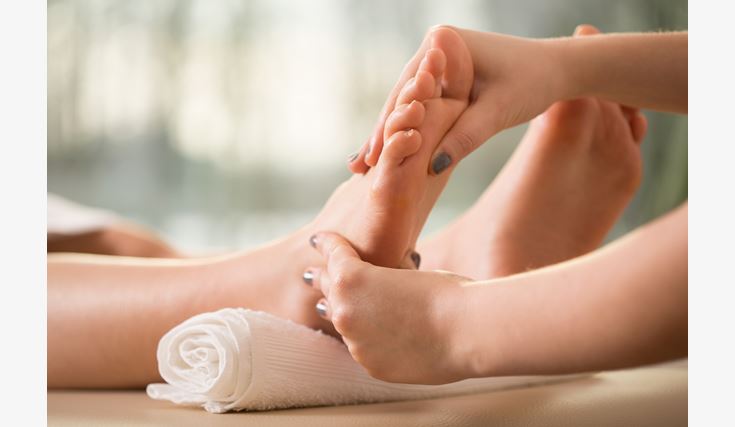 Thai style reflexology, commonly referred to as Thai Foot Massage. This treatment is both relaxing and energizing. Using the hands and traditional therapeutic tools, this light acupressure will stimulate organ reflex points on the soles of the feet while leaving you feeling rejuvenated and relaxed.
Foot reflexology is based on the belief that all parts of the body are affected by the application of gentle pressure to corresponding parts of the feet to restore balance, integrating both eastern and western techniques.
Reflexology is beneficial in restoring balance and harmony in the body by supporting the release of feel good endorphins to relieve stress, boost circulation, and aiding lymphatic function.
Type
60 minutes
20 minute add-on to Thai bodywork session
Single session
$80
$25
Health Investment
​Package Of 4 Sessions
$300
N/A
Health Investment
​Package Of 8 Sessions
$560
N/A
First Appointment with us?
Please fill out this intake form before your appointment
Ready to find out more?
Book an appointment with us today.