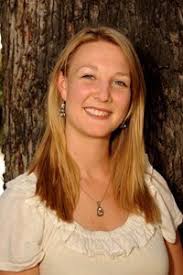 Holly Burton
Founder, Massage Therapist specialized in Lymphatic Drainage, Cranial Sacral Therapy, Post Surgery Rehab
Holly has been practicing massage therapy since 2009. She graduated from the Colorado School Of Healing Arts with her associates degree in massage and bodywork, specializing in manual lymphatic drainage targeting specific issues such as allergies, migraines, edema, inflammation from injury or surgery with a focus on aiding your recovery, improving your immune system and raising your overall energy levels. Crainial sacral therapy which is very gentle and releases restrictions in the soft tissues that surrounds the central nervous system. It is used as a preventive health measure for its ability to bolster resistance to disease, and is effective for addressing a wide range of medical problems associated with pain and dysfunction. It can also be effective for various behavioral challenges such as ADD. Trauma touch therapy is used for people who have had a trauma associated with an injury or surgery. She also has training in myofacial and structural integration most often used for postural correction and pain management. Utilizing techniques such as deep tissue, trigger point, neuromuscular, myofascial release, sports massage, relaxation, and many others, she is able to correct imbalances and resolve chronic pain issues. Holly also practices pre and post-natal massage to support mother and baby throughout pregnancy and recovery. Holly takes great pride and honor in providing effective bodywork to help you achieve a pain-free and healthy life.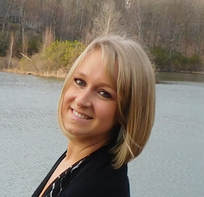 Dr Nicole Klughers
Naturopathic Physician and Acupuncture Specialist
Dr. Nicole Klughers is a licensed naturopathic physician, acupuncture specialist, nature lover, educator and life enthusiast. Dr. Nicole's passion for health care started when she was only 14 years old while working at a small-town pharmacy as the pharmacist's assistant. Inspired by the daily interactions she observed amongst the dedicated pharmacist and his appreciative patients, Dr. Nicole decided to earn a Doctor of Pharmacy degree (PharmD) at St. John's University College of Pharmacy.
"Being trained as a pharmacist and exposed to the inner workings of conventional medical care allowed me to fully recognize that pharmacy was not the way I wanted to help people."
Through unique experience in the field of pharmacy and personal commitment to self-discovery and growth, Dr. Nicole realized her purpose was to provide health care with a different approach. Eager to help others in a way that allowed for holistic and natural healing, Dr. Nicole embarked upon the journey of becoming a Naturopathic Physician at the University of Bridgeport where she simultaneously earned a Master of Science in Acupuncture. Graduating summa cum laude, "With Highest Honors," Dr. Nicole also received the awards for both Clinical Excellence and All-Around Excellence from the College of Naturopathic Medicine at University of Bridgeport.
"Becoming a naturopathic physician has allowed me to help people with a strong sense of honor, passion and pride. I am confident that I am supporting individuals to truly heal by addressing the root cause of illness."
In efforts to create a healthier, sustainable, more aware and joyful world, Dr. Nicole regularly educates communities and develops hands-on workshops. Dr. Nicole focuses to empower the public with information to better live a life of wellness. Outside of the USA, Dr. Nicole serves in vulnerable communities where individuals' rights to health are not recognized and believes naturopathic medicine can provide a sustainable means of healthcare in developing countries.
"Individuals I work with become empowered to take their health into their own hands and are ready to feel like the best version of themselves, like they deserve to!"
Dr. Nicole's clinical training consists of a wide range of care settings throughout the U.S. including: private practice, inpatient hospital, outpatient hospital, community clinic, inpatient psychiatric institution, substance abuse treatment facility, and medical missions abroad in Italy, Jamaica, Guatemala and Ecuador. She has trained under esteemed leaders of the naturopathic profession with focus on Naturopathic Endocrinology, Mental Wellness, Women's Health, Integrative Medicine, Naturopathic Oncology and Pediatrics.
Dr. Nicole has an enthusiastic, optimistic and inventive attitude. She feels it necessary to constantly keep an open mind and stay receptive to unconventional possibilities that often provide overlooked solutions to recurring issues. She enjoys being active outdoors, submersing herself amidst various arts and world cultures and preparing wholesome, healthy meals to enjoy with family and friends.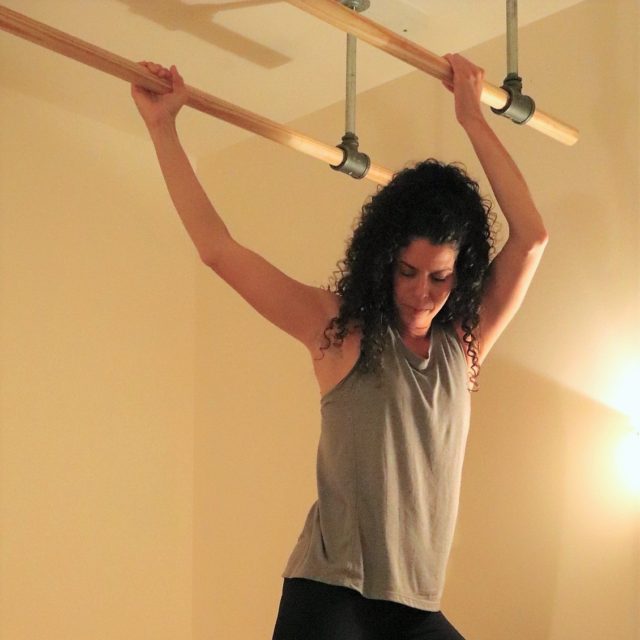 Erica Rivera
Massage and Ashiatsu Therapist
Erica has been a bodyworker for almost 2 decades. She graduated from CCMT 2002 with a degree in massage therapy. She is also certified and specializes in prenatal massage and Ashiatsu massage. She is passionate about providing high-quality care for her clients and promoting self-care. Her calm presence helps instill peace of mind to all. Erica is a busy mom with 2 kids and a dog alongside her practice.

Liliana Skinner
Registered Yoga Instructor and Thai Bodyworker
Lilliana is a registered yoga instructor and Thai bodyworker. She started with her yoga teacher training in 2013 at. From there she was introduced to Thai massage. She soon realized she had a good ability at reading people's bodies and their energy and her yoga students really benefited from her adjustments in class so she started to explore expanding her practice into Thai bodywork. Her goal is to see people happy with their pain gone. She likes to connect with her clients to really understand their needs and meet their goals. People that can't move and stretch on their own get the benefits of yoga. Lili got trained at the Lotus palm institute of Thai massage and bodywork. She has gone on to train in Thai style head massage at Kripalu in 2016 with Sukha Wong and has further continued her education with 24 hr continuing credits from Michael Sitzer. She is also Reiki 1 certified. Lili is an avid yogi and climber. She loves nature and the outdoors and spending time with her fiance and cat Sandy.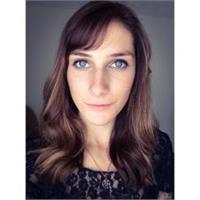 Jessica Sailer
Esthetician and Registered Yoga Instructor
Jessica Sailer is a licensed Esthetician who specializes in holistic, organic skincare. She has always enjoyed making her own products from random kitchen ingredients to help her skin which paved the way for her to study esthetics and herbology. She has struggled with acne since she was a teen but became worse when she turned 18 and caused her to fall into an unhealthy state of mind. Throughout many trial and errors, she found that healing skin disorders came from an internal standpoint rather than external. She believes through fresh diet, positive mental health, and lifestyle choices determine skin's health. Yoga plays a huge role in skin health as well considering we hold a lot of stress and emotions within our internal organs causing imbalances in the skin. The study of the self (Svadhyaya) is extremely beneficial and important to understand one's own personal healing process and patterns from physical and mental health. She pursues a holistic way of living every day not only with her products but through art, travel, yoga, and meditation. She aspires to continue learning new ways to enhance her natural day to day routine through the people she meets and experiences she comes by.
Jessica practices Herbalism, Esthetics, and Yoga. She is a Level 1 herbalist, licensed Esthetician, and a certified yoga instructor. Jessica enjoys traveling, handcrafting jewelry, cuddling and hiking with her dog, and simply being enveloped by the sun.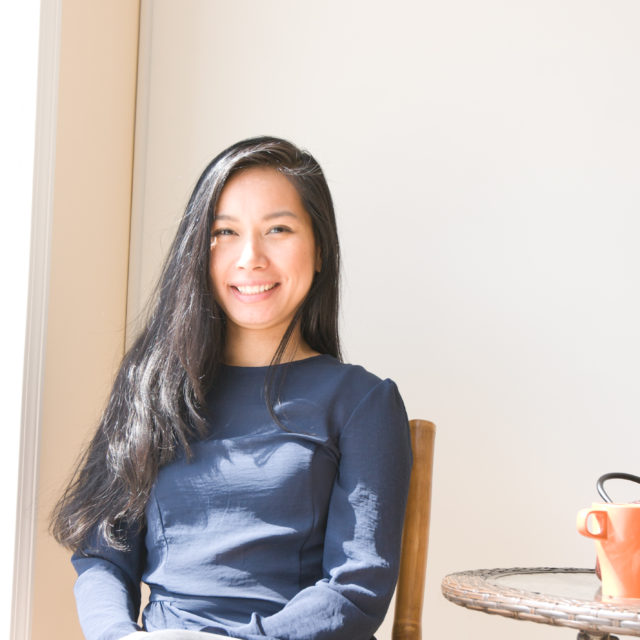 Jennifer Samath
Specialist in Chinese Medicine, Cranial Sacral Therapist and Reiki
Jennifer Samath is a specialist in Chinese Medicine, Cranial Sacral, and Reiki. It is Jennifer's lifelong passion and calling to help and serve humanity.  She works closely to provide and improve quality care catered to each unique individual and communities. She has been in practice for 2 years in Acupuncture; 4 years in Cranial Sacral Therapy, 9 years in Reiki, and 10 years in ZGTN. She completed her Masters in Acupuncture and TCM from University of Bridgeport Acupuncture Institute, Masters in Chinese Herbology, Associates in Theater Arts, and Associates Minor: Business Administration and was also awarded Valedictorian Award in Academic Achievement in Traditional Chinese Medicine 2018, China Scholarship Award 2014, Dedication and Service to Patients in Integrated Clinic Award 2014. 
She is certified in Reiki 1, 2, Cranial Sacral Therapy Levels 1-3, Mind-Body, Zheng Gu Tui Na Levels 1-4, Level 1 Teacher Training ZenZouk Fundamentals. Furthermore, she is affiliated with the Connecticut Society of Acupuncture and Oriental Medicine (CSAOM), Healthprofs, Wisdom Path Healing Center. Jennifer enjoys Brazilian Zouk Dance, Brazilian Jiu-Jitsu, Martial Arts: Self-Defense, Hiking, Internal Martial Arts, Exercise and Fitness, Surfing, Sports, Boxing, Fitness, Writing, Research, Singing, Drum and Sound Circles, Crystal and Stone Jewelry Making.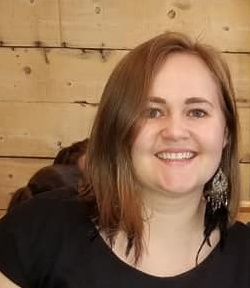 Stephanie MacLeay
Reiki Master and Medium
Stephanie is a Reiki Master, dietician and medium. She is highly intuitive and comprehensive in her practice including integrating holistic health counseling, breath work, meditation and energy cleansing. Stephanie offers Reiki healing, tarot reading and workshops. She is passionate about supporting people through personal and spiritual development and is also an advocate for women's empowerment. Stephanie loves to cook nutritious food, enjoys painting and yoga.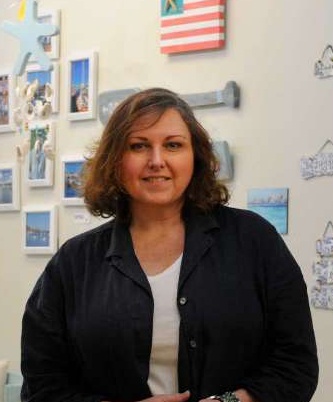 Meg Gionnatti
Reflexologist and Reiki Master
Meg has been practicing Reiki and Reflexology for over a decade. Alongside her practice, she is an artist and is the owner and founder of neighboring artist collective ArtFish42. Meg instills peace, grounding, and wisdom into her sessions.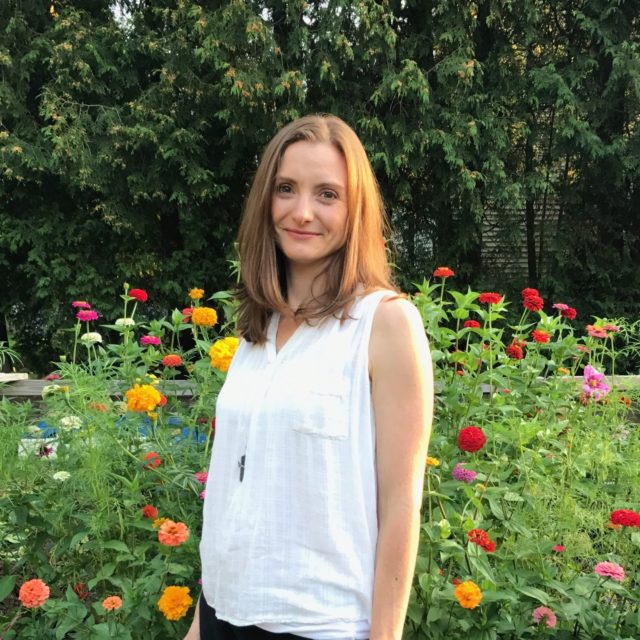 Renee has always been passionate about health and wellness, practicing a holistic lifestyle for her and her family. She genuinely cares about the well being of others, empowering them to feel better in body, mind, and spirit. As a mother of two young children she understands the importance of self-care and the many benefits yoga can provide for both parents and children.
Renee is a certified Reiki master and received her 200-hour yoga certificate from Jiiva Yoga in December 2017. She is continuing her yoga study and will be 500 hour certified in October 2019. She is excited to teach others to find peace and empowerment from within and support healing through both Reiki and yoga.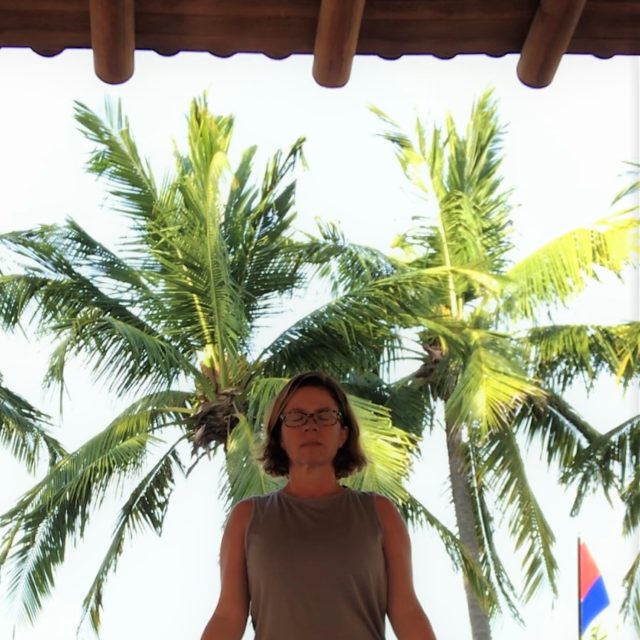 Betsy Marzahn-Ramos
Registered Yoga Instructor
Betsy is a registered yoga instructor who trained with the Pranakriya School for Healing Arts. She is also certified through Pranakriya to teach Prenatal Yoga, and kids yoga and mindfulness through Deep Play for Kids LLC. Betsy began her own yoga practice in 2000, enjoying its stress reduction benefits while working in Washington, DC at a high-stress job that required a lot of travel. Betsy teaches our Fundamentals of Yoga classes in a workshop-style setting that teaches students form and alignment, and how to listen to their bodies. She focuses strongly on using these tenets of yoga to address repetitive physical and emotional stress we experience in every day life and work. Betsy's Prenatal Yoga classes focus on stress-relief, safe routines to increase flexibility and reduce pain, better sleep, and provide tools for use during labor and delivery. Her goal is to give all her students a healthy "toolbox" they can draw from, outside of class, to help them lives their lives better and with a greater sense of mind-body connectedness. Betsy loves the beach, standup paddleboarding, and all things nature, which she enjoys with her husband, young son, and pug.