Live in optimal health, pain free
Walnut Beach Wellness & Boutique is an independent, family run wellness center that puts you at our core. Our owner and founder, Holly Burton, LMT, has a great passion for health and wellness and believes we all deserve to live in optimal health. She says "Everyone deserves access to the best health care and to have compassion from their practitioners. We are here to listen and help you". She is one of the practitioners, specializing in massage and manual therapy including manual lymphatic drainage and cranial sacral therapy. She lives locally and you will often see her at events and in the center with her toddler and infant.
At our wellness center we specialize in a unique form of supportive and preventive care utilizing a powerful range of techniques to identify, correct imbalances and resolve chronic pain issues. Our practitioners have extensive backgrounds in the healthcare field to bring you sustainable health and pain management. We takes great pride and honor in providing effective bodywork to help you achieve a pain-free and healthy life.
We call ourselves "an organic wellness center" as all products used in our treatments are made on site in small batches from organic, wild-crafted ingredients. This ensures the quality of the products and removes any harmful chemicals and preservatives to keep you health from the outside in and the inside out! You can find our products, therapeutic grade supplements, tinctures and herbs, in our holistic boutique.
Modalities: Naturopathic medicine, Traditional Chinese Medicine - acupuncture, Tui Na, cupping, massage and manual therapy - Relaxation, aromatherapy, deep tissue, neuromuscular, corrective massage, trigger point therapy, sports, myofacial, craniosacral therapy, manual lymphatic drainage, Reiki, Thai bodywork, organic and holistic skincare
Service are for adults of all ages, children, and even babies. We will refer with your physicians when appropriate. Some services may be covered by health insurance out of network if medically necessary, we can accept most HSA's.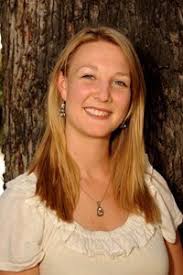 Holly Burton, LMT
Holly has been practicing massage therapy since 2009. She graduated from the Colorado School Of Healing Arts with her associates degree in massage and bodywork, specializing in manual lymphatic drainage targeting specific issues such as allergies, migraines, edema, inflammation from injury or surgery with a focus on aiding your recovery, improving your immune system and raising your overall energy levels.
Cranial sacral therapy which is very gentle and releases restrictions in the soft tissues that surround the central nervous system. It is used as a preventive health measure for its ability to bolster resistance to disease and is effective for addressing a wide range of medical problems associated with pain and dysfunction. It can also be effective for various behavioral challenges such as ADD. Trauma touch therapy is used for people who have had a trauma associated with an injury or surgery. She also has training in myofacial and structural integration most often used for postural correction and pain management. Utilizing techniques such as deep tissue, trigger point, neuromuscular, myofascial release, sports massage, relaxation, and many others, she is able to correct imbalances and resolve chronic pain issues. Holly also practices pre and post-natal massage to support mother and baby throughout pregnancy and recovery.
Holly relocated from Colorado to Connecticut in 2012 to pursue her path into Naturopathic medicine. She graduated from University Bridgeport Cum-Laude in with her B.S. in health science pre-naturopathic and minor in psychology. Her passion for health and equality fueled her to found the first wellness club initiative on campus for all students, staff members, and the surrounding community. After graduating Holly continued to follow through with her dreams to start a family and open up her own wellness center in her community. Holly takes great pride and honor in providing effective bodywork to help you achieve a pain-free and healthy life.