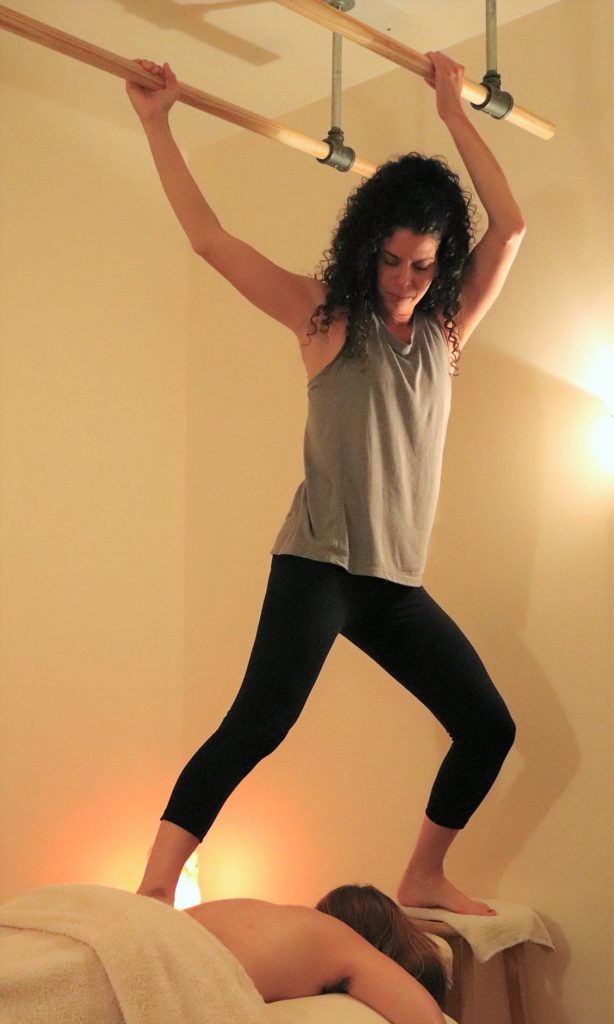 Erica Rivera, LMT, Ashiatsu, pre-natal massage
Erica has been a bodyworker for over 2 decades. She graduated from CCMT 2002 with a degree in massage therapy. She has continued her education to specializes and be certified in pre-natal massage and Ashiatsu massage. Erica is passionate about providing the highest quality of therapy for her clients and promoting self-care. Her calm presence helps instill peace of mind to all. Erica is a busy mom with 2 kids and a dog alongside her practice.
All sessions with Erica are listed on our schedule as "Integrative Therapy". Our appointments are designed to allow the therapist to tailor each session to your individual needs. This means they can combine and modify the modalities used in any session instead of having to book different appointments with them.